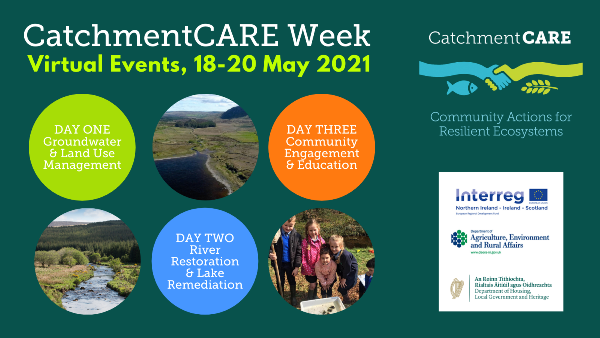 The CatchmentCARE mid-term conference is taking place virtually from Tuesday 18th May to Thursday 20th May. "CatchmentCARE Week" is a series of six short webinars that explore integrated approaches to the protection, improvement and sustainable management of our water environment.
The webinars will be an opportunity to catch up with some of the work which has been happening across the partnership but also across the Arney, Blackwater and Finn catchments.
Attendees will get a flavour of work underway by the eight Partner organisations involved in this INTERREG-funded project but also hear of some very interesting community-led projects which the CatchmentCARE Project is supporting. 
For more details, and to register for each event, click here.